Ah, sweet Friday has arrived again, I can't tell you how excited I am about this day every week. The end of a work week and the beginning of two days of magical freedom. To celebrate, here's five things I'm loving this week:
1. Andrew McMahon In The Wilderness - 'High Dive'
Here's the TL;DR of my fandom for Andrew McMahon: I was an early 2000's teen, I loved Something Corporate, I still get chills/cry when I hear 'Konstantine'. I think he's an inspiration to everyone who says they can't do something. Andrew spent two months in a cabin writing this new album, and you can read a full update article at
BuzzFeed
. This is the second single off his album out 10/14 and I just can't get enough.
Listen:
Thanks to my OCD, I've read more than a few article about how awful plastic bottles are even if they are BPA-Free, basically think about heat + liquid in a plastic bottle and chemicals being released. Long story short, I've started packing my lunches and leftovers in glass mason jars, and have been searching for a decent glass water bottle. Specifically one that I don't feel I going to smash instantly. Oh and it's pretty blue and makes a satisfying BLOOP sound when you open it, and dishwasher-safe!
Living in Southern California means there is an abundance of juice boutiques to choose from, this is one of the newest in San Diego. Part of the restaurant magicians at Consortium Holdings, they have some of the best tasting cold-pressed juices ever. They also have something called a Blind Date, which is an almond milk, date, and cold-brewed coffee blended heaven. But Pulp Fiction won me over, it's not too green, and just enough sweet.
Because everyone should love and be loved as passionately as Johnny Cash loved his wife. Sometimes paradise isn't Fiji or Bora Bora, it could be in your own kitchen, this quote reminds me to stop and love the things you have and cherish them because they are yours.
5. Purple Succulents (Lilac)
This is the year I became obsessed with succulents, which is convenient since the climate here is perfect for them. I would love to decorate every room in these gorgeous purple succulents.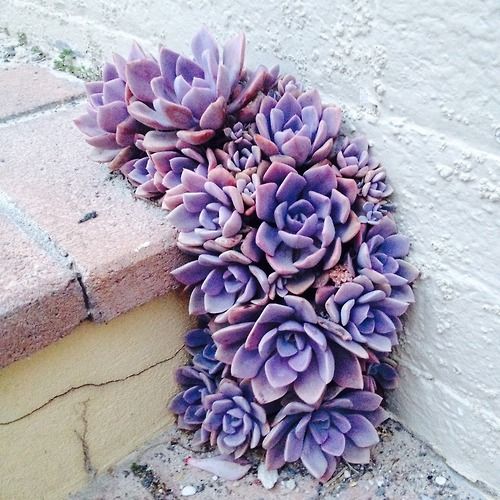 Have a beautiful weekend :)